Superbad beat Team Bednarczyk in sudden death penalty shots 3-2 to win the first fall indoor soccer championship in 2000!

MoFos beat Team Bednarczyk 2-1 in a nail-biter to win the winter indoor championship!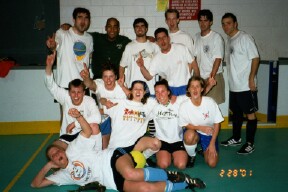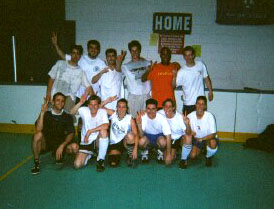 Once again, MoFos are champs, as they win the March 2001 season.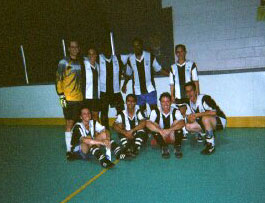 FC Cheney were the Spring 2001 champs, beating the Rebel 7s 5-1 in the final.

Team Bednarczyk defeated Funky Soles in sudden death overtime to win the Summer 2001 season 6-5.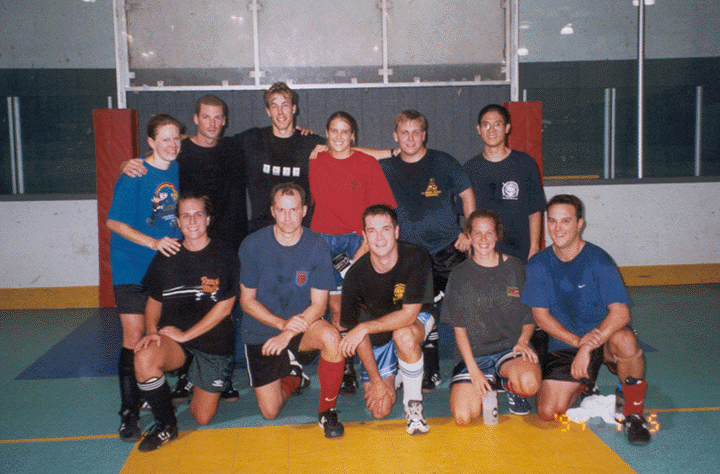 Wed Fall Champs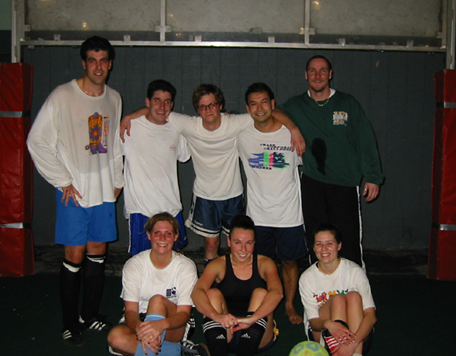 8 is Enuf
8 Is Enuf defeated Funky Soles 4 - 1 for the Wed Fall 2001 indoor championship.
Monday Fall Champs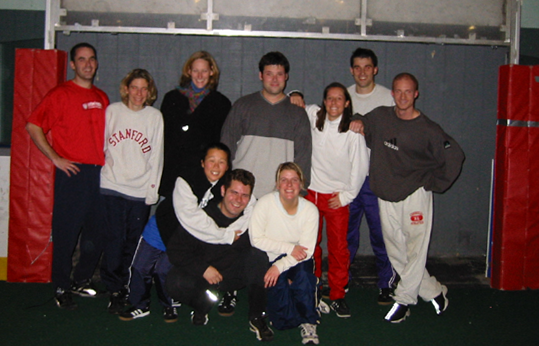 Breakaways
The Breakaways defeated the Funky Soles 7-4 to win the Monday Fall 01 championship.
Leeds beat the Big Lou Rangers 6 - 1 to win the Wed Winter 2001 Championship.
The Strikers defeated the Breakaways 6-5 for the Monday Winter 2001 Championship.
Wednesday Summer Indoor Schedule
WE NEED PEOPLE FOR INDOOR SOCCER!!
Join us for another great coed indoor soccer season on Monday and Wednesday nights in Revere. Monday night soccer starts Aug 12 and runs 11 weeks. The Wed night soccer season starts Aug 14 and runs 11 weeks. We need more women players on both nights, so contact Kathy at hones@aol.com right away to get your team in. Enjoy!

PS - you MUST be at least 21 years old to play in our leagues.