Check out these pictures of events, people, and things which relate to our club.

The Fun Sport & Social Group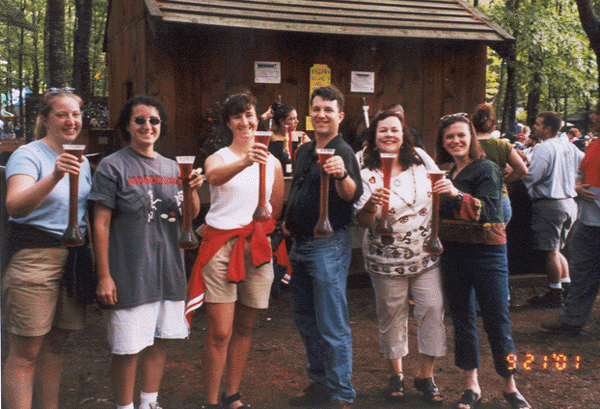 We had lots of fun and yards of ale at King Richard's Faire in September!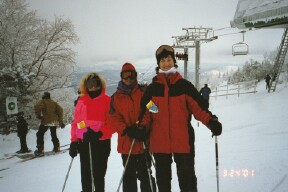 We had a great time during our Loon Ski Trip March 23 - 25. Some skied Loon and some skied Canon. Here we see Karen, Dawn and Kathy ready for action! There was a ton of fresh powder, no lift lines and good weather. What more could you want?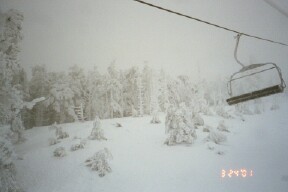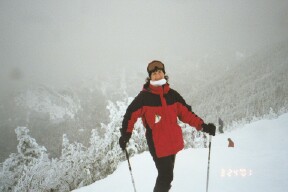 Kathy enjoys the scenic view from the top of Canon Mountain in NH on our March ski trip. You should have seen it when it stopped snowing and the sun came out!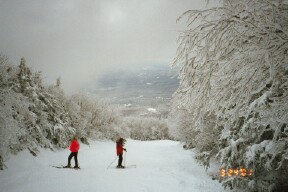 Karen and Dawn have the slopes to themselves in this winter wonderland during the Loon trip in March. Look at all the fresh powder!!
Stacy, Matt and Kathy took a break from skiing on the second day and went tubing instead. The track was fast and full of bumps and jumps, throwing you against the walls and rattling your teeth. Excellent!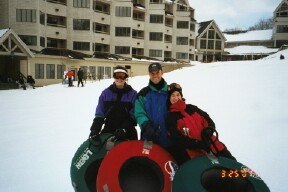 Stacy races down the tubing track, laughing all the way!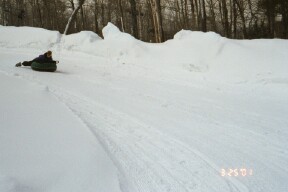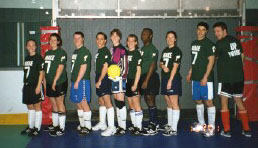 Our indoor soccer league on Wednesday nights in Revere has quite a bunch of characters, that's for sure. Here Team 7&7 shows off their custom-made uniforms: Make 7, Up Yours!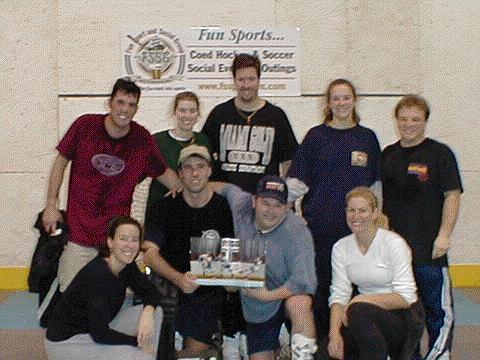 Here are the reigning FSSG Floor Hockey Champs from our Monday night Fall 2000 Season. The Bar Stars & capt. Pauly Glasier.