Our Charter
The FSSG (Fun Sport & Social Group) is a community of fun, energetic adults that offers sports leagues, social events and outings for young professionals in the Boston Metro area and beyond. Don't spend another night at home in front of the TV because there is "nothing to do"! With an emphasis on fun, we are here to help you get out of the house, exercise, play sports, meet new people, network and have a great time.

Our motto is "We put the fun back into sports"!

FunSports is only as good as its members and we are here because of you. Whether you want to get some exercise in our coed sports leagues, come have a few socials with us at our happy hours, join us for a ski weekend or just network and make new friends in the city, we'd love to have you. Our open-door policy applies to all young professionals who want to have fun, exercise and socialize. And the best part is that membership is FREE!



History of Our Club
Founded in the Summer of 2000, the FSSG was created to provide a fun, energetic outlet for young professionals in the metro-Boston area. This is done with co-ed sports leagues, Happy Hours, outings, ski trips, etc. All the while you'll be making new friends and having the time of your life!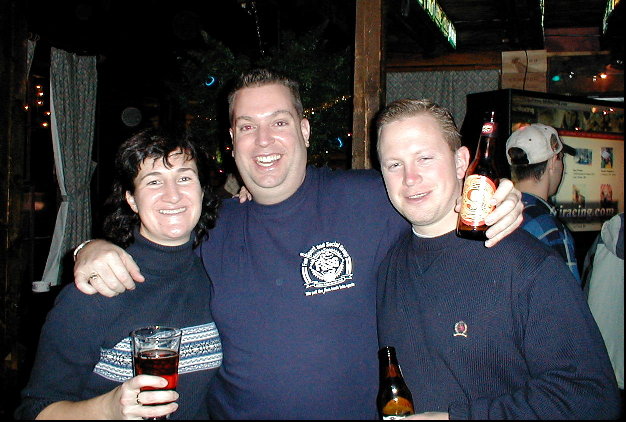 Kathy, Fitzy & Chip: Founders
Our Club Officers
Our founders (Mike Fitzpatrick, Chip Yeaton and Kathy Mahoney) and the advisory board (Amy & BJ Walsh and Yvonne Lauziere) donate their time, energy and resources to make sure our members have a great experience. With their combination of talent and energy, they plan the trips, events and the sports leagues so you, the members, have a ton of fun with the FSSG. Join us and start making new friends now!